There are certain network setups where you may need to setup separate SSIDs for the 5GHz and 2.4GHz so all your devices can connect. This can be done by connecting to the Web GUI.
To setup a separate SSID for either 2.4 GHz:
(The process can be adjusted for 5 GHz.)
Connect to your Nokia WiFi network with a web browser using either http://www.webgui.nokiawifi.com or http://192.168.18.1/

(wireless connection or wired are both fine)

You will see the login window. The default user name is 'admin'. The default password is on the sticker on the bottom of your root Wi-Fi point.

After you are logged in, click on "Network" from the top menu.
Then click on "Wireless (2.4 GHz)" from the sub-menu on the left.
Note: Be careful when selecting channel and bandwidth numbers. This will disable auto selection and your router may not work as intended. Please consult with support for help with selections.
Select an SSID that is not currently enabled. In the image above SSID3 is selected.

Change the name of the SSID to be something that you will recognize and then select enable.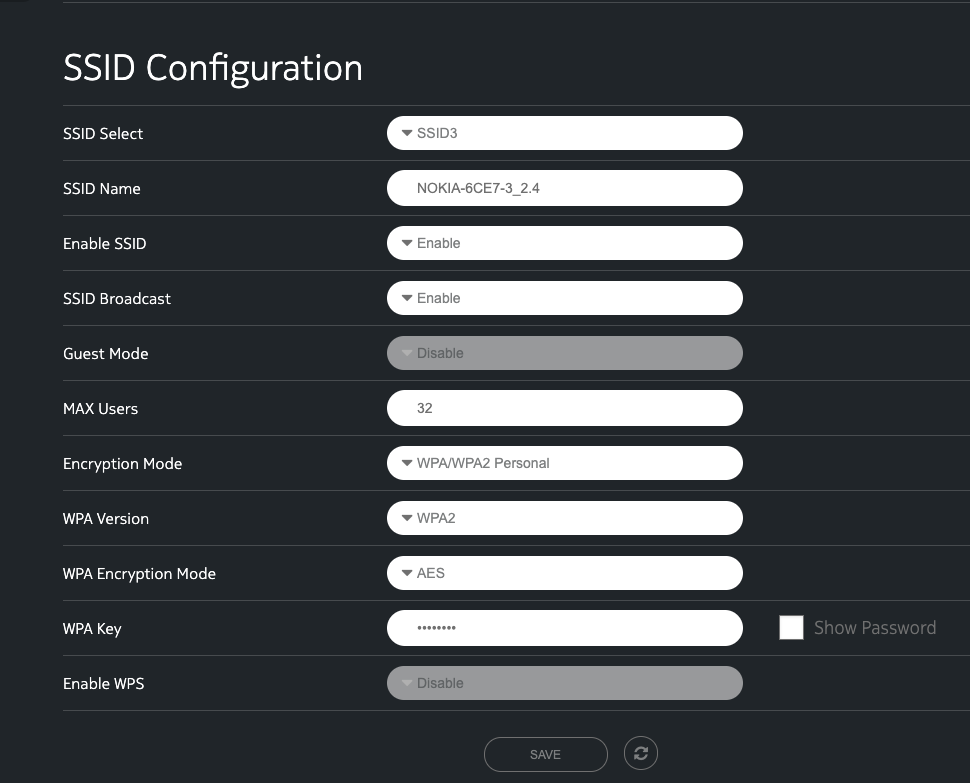 Once you click SAVE the changes will be applied to your network. Use your device to find the new SSID you just created.